Welcome to Te Kupenga
Catholic Theological College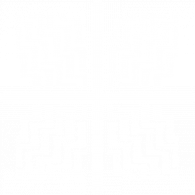 Te Kupenga – Catholic Theological College (CTC) is the sole provider of Catholic theological, ministry and religious education qualifications in New Zealand. We serve a Catholic community of more than 470,000, with 237 Catholic schools that teach 70,000 New Zealand children. Our core task is to provide our students with the knowledge, understanding and skills necessary for ministry in the Catholic Church of Aotearoa New Zealand and teaching Religious Education in New Zealand Catholic schools.
We are the successor organisation to Good Shepherd College and The Catholic Institute. The resources and experience of these two institutions are now combined in a single tertiary provider aimed at formation for ministry and leadership.
We boast of our highly qualified and supportive lecturers and staff where students' well-being is at the forefront of our work.
Our Colin Library, serving the Catholic Church in Aotearoa New Zealand for over a century, has a rich academic resource for all students and other Catholic institutions.
So whether you want to study to become a religious, start a career in a Catholic or Christian school or institution, serve in various church ministries, or simply want to deepen your understanding of Christian faith, CTC has something to offer.

New Zealand Certificate in Christian Studies