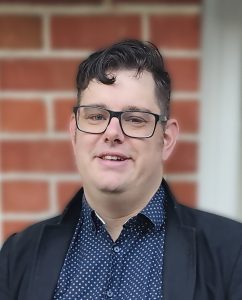 BA Liberal Arts (Campion College, Sydney)
Certificate of Catechetical studies (TCI Wellington)
Grad Dip Ed (Victoria, Wellington)
Post Graduate Certificate in Digital technology and Collaboration (Mind Lab Auckland)
Master of Arts in Contemporary Education (Mind Lab, Auckland)
Role at Te Kupenga:   RE Resource Developer
Email: s.woodnutt@ncrs.org.nz
Stephen is a passionate Catholic educator who enjoys learning and working with others in sharing the Catholic faith. He joined NCRS in 2022 from 10 years working Catholic education in the secondary sector. Stephen was a DRS at St Johns in Hawkes Bay and has been in Christchurch for the last 6 years working at Catholic Cathedral College in Christchurch as Head of Department in religious studies and DRS.
Stephen is currently also a tutor at Bethlehem Tertiary Institute as Religious Studies expert tutor. Stephen has also worked with NZQA in the development of the religious studies standards in the current review of achievement standards.
Stephen is the father of 6 youngster, five boys and one girl. In his spare time, he works as foundational board member for Loving for Life, an education programme supporting young people in a healthy understanding of relationships from a Catholic worldview since 2017.
He has worked as a diocesan marriage preparation presenter for last 4 years through the John Paul II Institute in Christchurch.
Stephen enjoys a good book and a decent computer game.