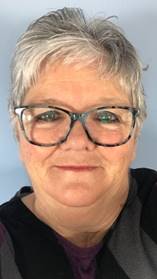 MRE –

Australian Catholic University

Diploma in Religious Education –

Notre Dame College of Education (Glasgow, Scotland)

Certificate in Maori Theology and Spirituality – Catholic Institute of Theology

Online Certificate of Continuing Education –

Boston College

Diploma in Teaching (Primary) –

Notre Dame College of Education (Glasgow, Scotland)
Role at Te Kupenga: Lecturer
Email: margaretf@cda.org.nz
Workplace: Catholic Education Services, Pompallier Diocesan Centre, 30 New St, Auckland.
(As  Religious Education Advisor for Primary Schools (2012 to present))
Margaret has taught in Catholic Education for many years, from pre-school to Secondary but mostly in the Primary sector.  She was DRS for several years at St Dominic's Primary School and continues to feel a strong sense of belonging within the Dominican family and Charism.
She has had extensive involvement in Parish life, having served as Chairperson of two Parish Pastoral Councils and was an active member of the Liturgy committee and facilitator of the Sacramental Programme in both parishes over many years.
She was a writer of the Sacraments of Initiation programme published by the Auckland Diocese in 1992.
Margaret is married with 5 adult children and 1 granddaughter. Her DNA is 100% Celt, and she is always delighted to recognise links between Celtic Spirituality and other indigenous spiritualities, especially Maori.  Educated by Franciscans and with a lifelong love of animals, Margaret has a particular interest in wild bears and has completed several Bear-Study courses at the Wildlife Research Institute in Minnesota.  She was one of a global team of 70 online den-watchers observing and recording data for a long-term research project about the den life of female bears as they hibernate, give birth and nurture cubs. Margaret often comments that this amazing experience was arguably "as spiritual as it gets."
Margaret's favourite Scripture passage is a story rather than a verse: the post-Resurrection breakfast on the beach. A scene in which both the divinity and humanity of Jesus are almost tangible and fill us with joy and hope.
See the Primary RE Support page on the Auckland Diocese Website
<< Back to "Our People" or check out the Auckland Diocese Timetable >>