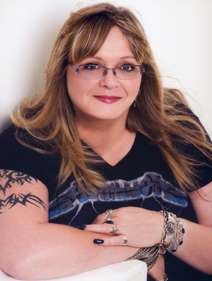 MRE (ACU)
BEd Ord (with Credit) (Manchester)
BEd Hons (Manchester), Catholic Teachers Cert in Rel Stud (England),
Certificate in Leadership (CIT); Online Certificate in Adult Faith Formation (STM Crossroads Boston College) Online Certificate in Continuing Education (STM Crossroads Boston)
Role at Te Kupenga: NCRS Resource Developer & Lecturer
Email:l.smith@ncrs.org.nz
Lyn was born in Yorkshire (England) and has taught Religious Education at Secondary level for 20 Years in England and New Zealand. Since 2004 she has been teaching teachers in Auckland.
Lyn is passionate about having well qualified RE teachers in our Catholic schools and about Catholic Social Teaching, which is her area of further study. She divides her time between Te Kupenga, lecturing in the New Zealand Certificate in Christian Studies Religious Education papers, and with NCRS, working on project development at both a national and local level.
Lyn is on the parish council and is one of the Safeguarding contacts and coordinates the Sacramental programme. She was the National Moderator for Religious Studies for NZQA, NCEA levels 1-3 from 2012-2019, having first been a NZQA Moderator since 2008.
Lyn is also the Secondary Religious Education Advisor for the Catholic Diocese of Auckland.
Lyn is a widow, having lost her husband Bruce in 2022, has a step son and 4 wonderful grandchildren. In her spare time, she loves to play winter and summer hockey, drive her Landover, read Gothic horror novels, write poetry, listen to heavy rock, get tattoos and cuddle her 5 cats and 3 rabbits.
Publications:
Smith, L. (2019) We are wonderfully made in the image and likeness of God: WelCom
Maria Aurora Bernardo, Theo van der Nest & Lyn Smith (2019) Conceptualising leadership for principals of Catholic schools in Aotearoa New Zealand, International Studies in Catholic Education, 11:1, 80-95, DOI: 10.1080/19422539.2018.1561135
Smith, L. (2018). Encountering Christ in Lumen Fidei (2013) and Gaudete et Exsultate (2018) and some implications for Catholic Schools. Aoraki.
Smith, L. (2018). What do you mean? WelCom.
Smith, L. (2017). Having Life to the Full. Aoraki.
Smith, L. (2017). Why is everyone talking about Catholic Social Teaching these days? NZ Catholic.
Smith, L. (2016). Rerum Novarum: How Pope Leo XIII started a Revolution. NZ Catholic.
Smith, L. & Van der Nest, T. (2016). The mandated special character of Catholic schools within Aotearoa New Zealand public, integrated school system: Reconceptualising the issues faced by the Catholic secondary school DRS. In Religious Education Journal of America. Manuscript ID: 1169881 (RE-D-16-00017).
Smith, L. (2015). God hears the cry of the poor: a liturgy. Pax Christi Peace and Justice Liturgy book.
Smith, L. (2015). Catholic Social Teaching & Critical thinking can help our children become transformers of history. Aoraki.
Smith, L. & Van der Nest, T. (2014). Identity of Catholic Schools. Aoraki.
Smith, L. (2014). Why bother? Tui Motu.
Smith, L. (2014). Catholic Social Teaching in the School Setting. In N. Darragh (Ed.) But is it Fair? Auckland: Accent Publications.
Birch was previous surname before 2009:
Wanden, K. & Birch, L. (2009). Finding a Way Forward: Interreligious Education and Religious Education in Aotearoa New Zealand. In the Interreligious Handbook of Education. Springer.
Wanden, K & Birch, L. (2008). Catholic schools in New Zealand, a chapter contributed to the International Handbook on Catholic Education, Eds. G. Grace (University of London) and J. O'Keefe (Boston College), launched In Rome at the Pontificia Universita Lateranense on 17th October, Boston College 5th November and University of London on 3rd December 2008
Wanden, K & Birch, L. (2006). Planning Eucharist in schools. In H. Bergin & S. Smith (Eds.), Nourished by Eucharist: new thoughts on an ancient theme: whangaia ki te Tato o te Ora. Auckland: Accent Publications.
Memberships:
Religious Studies Teachers Association of Aotearoa New Zealand (RSTAANZ)
Theological Research Unit in Auckland
Religious Education Association of America
Catholic Climate Covenant
Parish Council "Our Lady of Lourdes", Glen Eden