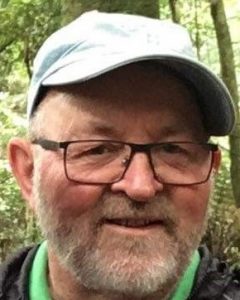 PhD in Christian Spirituality (2020)
Masters in Theology (MCD, 1998), in Counselling (Massey, 2008).
Role at Te Kupenga 
TK Site Coordinator, Diocese of Palmerston North
Email: k.dobbyn@ctc.ac.nz
Coordinator, Te Ahi Kā o Mātauranga – a community of young adults whose main ministry is hosting other young adults, students and young Christian workers & professionals. Work in the Diocesan offices – part of the Education & Youth and Young Adults teams.
Background  
For most of the first half of my adult life I have lived outside of New Zealand, mainly in Kiribati involved in education, formation, the Pastoral Institute and the Teachers' College. Since returning in 2006 I have been mentor and guide in the formation of community with young adults, while working as qualified counsellor in Wellington and Auckland.
Research and Academic Interests
Having been a founding member of Dream Network Aotearoa New Zealand in 2015, I have had a long interest in dreams and inner experience insofar as they link to the encounter with Mystery and are a source of insight into what the Spirit is addressing to the individual in personal growth and development and a deepening of one's spiritual life, with a consequent impact on relationships and the environment.