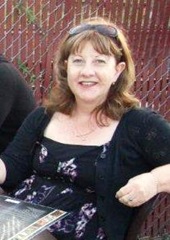 PhD (ACU)
MTh (SCD)
BTheol (SCD)
DipTch (Wgtn)
Role at Te Kupenga:  Lecturer, Online Tutor Theology
Workplace: Broken Bay Institute TAITE, Sydney
Email: a.tuohy@ctc.ac.nz
Research and academic interests:  Systematic and Contextual Theology; Hermeneutics; Feminist Theology; Theological Anthropology.
Professor Anne Tuohy began her career in education as a primary school teacher in Wellington. After teaching in New Zealand and the UK, she embarked on formal theological study in Sydney – completing both her Bachelor and Master's degrees in Theology at the Sydney College of Divinity. Anne was awarded a Doctorate in Philosophy from The Australian Catholic University for her research that critically compared the Political Theology of J. B. Metz with the Feminist Theological Hermeneutics of Elisabeth Schüssler Fiorenza. After holding a variety of lecturing, co-ordinating and leadership positions in the Faculty of Theology and Philosophy at ACU Anne returned to New Zealand to be the inaugural director of the Catholic Institute of Aotearoa NZ.
Anne now teaches for CTC while also working at the Broken Bay Institute in Sydney.
Publications/Recent Conferences
One in Christ Jesus, Wel-Com November 2013
Our Identity as the People of God in Aoraki (19) March 2013
Lumen Gentium  – Paper presented at Vatican 2day Symposium – Wellington, February 2013
Christian Anthropology in Aoraki (18) October 2012
Can the Teaching of Empathy and Self Control improve Student Success?  Paper presented at The Catholic Education Convention Wellington, July 2012
Awakening and Living the Gift Already Received: exploration of Rahner's Theology of Grace Applied to the Life of Faith Today. Examination of Masters Research Thesis Melbourne College of Divinity November 2012.
Lumen Gentium – Insights for Today; St Joseph's Upper Hutt  March 2012
Vatican II – Insights for Today; Nelson March 2013
Biblical Prophecy: Justice and Mercy Presentation for Caritas Aotearoa Professional Development  Wellington August 2012
TCI Professionlal Development  day for lecturers 2012
ACTA Conference Melbourne July 2012
The Transformative Potential of Memory, Narrative and Solidarity: A Feminist Perspective, Staarbrücken, Germany: Lambert Academic Publishing,  2010  ISBN:978-3-8383-7305-8
"The History of Feminist Theology" in Raising Women Leaders eds Shane Clifton & Jacqui Grey, Sydney: Australasian Pentecostal Studies Supplementary Series Vol 3, 2009.
On Being Pastoral (co-authored with Assoc. Prof. Patrick McArdle) Deakin, ACT: Catholic Health Australia, 2007 ISBN:9780957895331
"The Discipleship of Equals" eOikanomia, 11: 02. Nov. 2006,
"Rhetoric and Transformation: The Feminist Theology of Elisabeth Schüssler Fiorenza" in Australian E. Journal of Theology,  Issue 5, 2005.
"Christian Anthropology" in Foundations of Christian Faith; eds. D. Casey, G. Hall, & A. Hunt, Social Science Press, Southbank VIC.: 2004 ISBN:0-170122-07-7
"Rearranging the Chairs on the Deck of the Titanic" Australian E. Journal of Theology, April 2002.
"A Theological Response to 'Women, Man: One in Christ Jesus'" for Australian Catholic Theological Association Conference – Sydney, July 2001.
"Context & Contours: Australian Women and Religious Education" in Echo and Silence: Contemporary Issues for Australian Religious Education; (ed.) M. Ryan, Katoomba, N.S.W.: Social Science Press, 2001. ISBN:978-1-87663-322-6
Responding to the Response: Considering the Australian Bishop's Social Justice Statement response to the Report s "Women, Man: One in Christ Jesus' National Outlook, 22; October 2000
Membership of Professional Organisations
Member: Wellington Theological Consortium
Member: Academy of Practical Theology Oceania
Member: Australian Catholic Theological Association