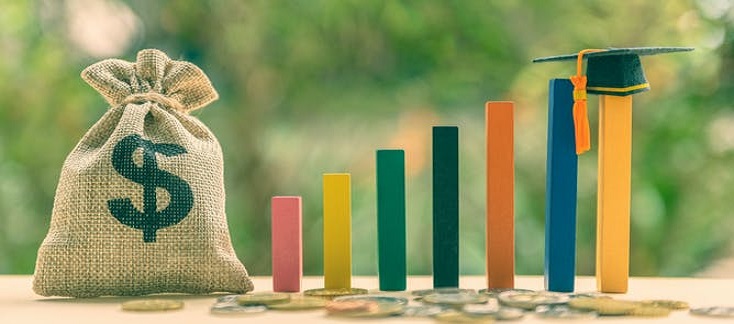 The Fees vary depending on the qualification you are enrolled in. Click on the qualification to be taken to the appropriate section.
Certificate (Level 5), Diploma (Level 6), Bachelor's Degree (Level 7), Graduate Diploma (Level 7)
Fees for BTh and GradDip
The information below will help you understand the process, important dates for fee payment and costs involved in studying for the BTh and the Graduate Diploma of Theology. Refunds and withdrawals are also covered.
FEES FREE?
Do you think you might be eligible for the NZ Government "free fees"? – Check at www.feesfree.govt.nz
ENROLMENT DEPOSIT
Non-refundable deposit:             $100.00    Required for each semester
INDIVIDUAL PAPER COSTS for 2022
NZ Citizen/ Resident Fee:           $750.00
International Student Fee:          $772.00
All fees are shown in NZ dollars and are inclusive of GST.
Enrolment is complete with the payment of fees.
IMPORTANT DATES FOR FEE PAYMENT FOR THE SEMESTER 
Pay when
you apply
The non-refundable Enrolment Deposit of $100
After
enrolments close
$35 for Late Enrolment Fees will be added to your invoice.
Friday
Week 1
During the first week of lectures you'll receive an invoice that outlines total fees to be paid.
Friday
Week 2
The final date for payment of your total fees account for the semester.
EASY WAYS TO PAY YOUR FEES

Internet Banking
Electronic
Te Kupenga A/C 02-0506-0015015-000
Please include your name, student number and invoice number (if applicable).
In person
Cash only
No Eftpos available
Onsite at
Te Kupenga – Catholic Theological College
Administration Office
20 Ponsonby Road, Newton, Auckland
REFUNDS AND WITHDRAWALS
Withdrawal from a course occurs when a student's circumstance is such that s/he cannot study and anticipates no change in the circumstance in the foreseeable future.
This provision allows the student to withdraw from the course and to re-enrol when circumstances are more favourable.
A student may withdraw without penalty from a course only if the notice of withdrawal is received by the Registrar of Te Kupenga – Catholic Theological  College by 4.00pm on the last date of withdrawal without penalty as specified in the Academic  Calendar 2021, or Key Dates.
After that date the normal outcome of a withdrawal is to receive a fail grade. Application can be made by the student to the Sydney College of Divinity if there are grounds for a compassionate acceptance of the withdrawal.
If the withdrawal occurs up to 4.00pm of the final date of withdrawal, the course unit fee will be refunded (less the enrolment deposit fee). Beyond this time the fees will not be refunded.
Fees for Diploma and Certificates 2021
New Zealand Certificate in Christian Studies (Level 5) with strands in Christian Ministry or Religious Education
$350 per 10 credit paper or $700 per 20 credit paper plus $20 admin fee per paper.
New Zealand Diploma in Christian Studies (Level 6) with strands in Christian Leadership, Pastoral Ministry, Religious Education and Theological Studies
$525 per 15 credit paper plus $20 admin fee per paper.
Student Loans
Students studying for the NZ Certificate in Christian Studies (RE strand) and the NZ Diploma in Christian Studies  may be eligible for student loans.
Fees Free Study 2021
You may be eligible to study fees-free in 2021.  This applies to the New Zealand Certificate in Christian Studies (Level 5) only.
To find out if you are eligible please go to: www.feesfree.govt.nz
Scholarships
Scholarships for the New Zealand Certificate in Christian Studies (Level 5) and New Zealand Diploma in Christian Studies (Level 6):
The Common Good Scholarship (the value of this scholarship is determined by need) is available for:
People from groups that are under-represented at Te Kupenga – Catholic Theological College with particular emphasis on Māori and Pasifika students
Students who are experiencing financial hardship
Groups of teachers from the same school enrolling at the same time, where the group represents more than 25 per cent of the teaching staff at the school
click application: CG scholarship Application CTC