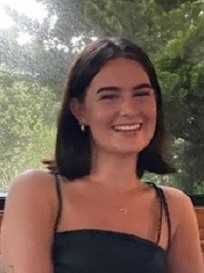 BA History and Theology (University of Auckland)
Role at Te Kupenga: Auckland Site Coordinator
Email: c.plummer@ctc.ac.nz
Kia Ora! I am Caitlin, the new Auckland Site Coordinator. I was born in Auckland, spent a bit of time in Australia (you might notice my accent – I can't get rid of it!) and went to Carmel College on the North Shore. I currently live in Northcote Point with my best friends and my two cats, Jasper and Mavis.
I hold a BA in History and Theology from the University of Auckland, and am about to start studying towards an MA. I am passionate about history and world religions. The relationship between historical events and their religious motivations is fascinating to me, and I believe that much of history needs to be understood through a religious lens. My previous role was at the Howick Historical Village, where I learned an immense amount about New Zealand and Auckland's history.
I love arts and culture! In my free time, you'll often find me at the Museum, Art Gallery, a movie theatre, or at a restaurant with a glass of red wine! My favourite paining is 'Samson and Delilah' by Rubens, but I love all Baroque and Renaissance art. I also love to travel. I have spent a bit of time in Europe, and in the absence of overseas travel I'm slowly making my way around Aotearoa.