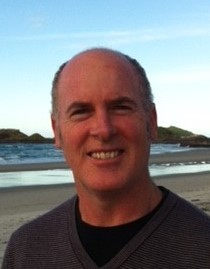 MEd (Counselling/Pastoral Theology)
PostGrad Dip Tch (Secondary)
BTheol (Scripture & Theology)
BA (Anthropology, Maori language and literature)
Role at Te Kupenga: Lecturer
Email: brendanb@cda.org.nz
Workplace: Catholic Education Services, Pompallier Diocesan Centre, 30 New St, Auckland.
(As  Religious Education Advisor to Primary Schools)
Background:
Brendan is a liturgist, co-ordinator and leader of special character in Catholic schools, parishes and faith communities with a passion for bi-culturalism. His praxis continues to be informed by Lasallian, Marist, Dominican, Edmund Rice and McAuley pedagogical approaches. He has managed national and international projects in overseas aid (disability) and suicide prevention and loves the outdoors (gardening, tramping, adventure, pilgrimage) and opportunities to lead liturgy, to contemplate and to preach.
Research and academic interests:
Catholic educator formation/co-mentoring, evangelization and the Catholic school, inculturation.
EdD candidate (Australian Catholic University)
Publications:
Mass in the Bay. The 250th Anniversary of the first Eucharist in New Zealand waters. Tui Motu March 2020
Gospel Figures in Art. A Guide to Imagery Series. J. Paul Getty Museum. Getty Publications (2003) Tui Motu July 2020
Papamūri:
Ko Brendan tetahi kaimahi karakia, kairuruku, tumuaki o te whakapono i roto i ngā kura katorika, whare karakia, wāhi whakapono hoki. Reka atu te mahi kākanorua ki a ia. I roto i tana mahi mātauranga kaha ana te aweawea a Brendan e ngā whakaaro mātauranga o ngā kaihautū Lasallian, Marist, Dominican, Edmund Rice, McAuley hoki. Kua whakahaerea e Brendan he hinonga mo ngā mate whakamomori o te motu me ngā tangata kopakopa kei tāwāhi. Pai reka te akoranga tū-ā-­nuku ki a ia (mahi maro, hikoi, waewae kai kapua, hikoi tapu) me te mahi īnoi, karakia, kauhau hoki.
Tohu mātauranga:
Tāhū paerua o te matauranga, Tāhū paetahi o te whakapono, Tāhū paetahi  Pūtahi a Toi , mātākōrero me te mātauranga tikanga tangata, Pōkairua tautara akoranga (kura tuarua)
Ngā rangahau me ngā aronga nui akoranga
Ngā rongopai, Te mātauranga katorika, te whakatakoto whanonga pono katorika, pou tangata whaka akoranga, te ahurea tuakiri e rua.
Kaitono Tohu kairangi o te mātauranga (Wānanga Katorika o Te Pāpaka-a-Māui)
Tūhinga:
Miha i roto i te tāwhangawhanga. Ko te huritau rua rau rima tekau o te miha tuatahi I te moana o Aotearoa. Tui Motu Māehe 2020
Ngā Whakapakoko Rongopai i te mahi toi. A Guide to Imagery Series. J. Paul Getty Museum. Getty Publications (2003) Tui Motu Hōngongoi 2020
See the Primary RE Support page on the Auckland Diocese Website
<< Back to "Our People" or check out the Auckland Diocese Timetable >>