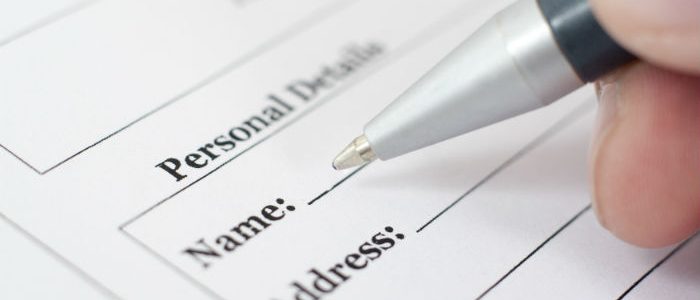 Important Information
Now you have decided to enrol, ensure you have the information you need before contacting the College.
When you make contact we will ask
"What experience do you have of Tertiary study?" (You may need transcripts. Have you checked the section on Recognition of Prior Learning?)
"What Programme of Study do you intend to follow?"
"Have you chosen which paper(s) you wish to do?"
Ensure that you have documentation proving your identity and anything else required to show you fulfil the entry requirements for your chosen programme. Some of these documents may need to be certified.
If enroling for the Grad Dip Th or the BDiv you will be asked to pay a non-refundable deposit, and you should be aware of the fees associated with studying.
Ensure you have checked out the date when your chosen paper commences and how long the period of study is.
Enrolment form – Ready to enrol now!
Here at Te Kupenga – Catholic Theological College you can enrol in a Certificate, Diploma, Graduate Diploma or Degree at CTC. Enrol Online now or download our CTC Admission and Enrolment form
All students who have studied with us in 2021 or 2022 can use the returning students form here
All new students need;
1. Proof of Identity
Your Passport or Birth Certificate
If the name on your application does not match the name on your birth certificate or passport you must also provide your marriage certificate or deed poll.
for Level 7 a second certified form of identification. Eg. A driver's license, or ID card with photo is also required.
Passport-sized photograph (Can be posted/emailed to the Registrar, or taken at the College)
Your passport-sized photograph:
Does not need to be witnessed
Two hard copies or saved in JPEG file format
A recent, full-colour photo
A full-front view of your face, head and shoulders. Your eyes must be open
No sunglasses may be worn. Tinted prescription glasses may be worn, provided your eyes are still visible
Without hats, head coverings or head bands (except for religious purposes)
2. Eligibility to study as a domestic student
EVIDENCE OF CITIZENSHIP OR RESIDENCY
(Provide ONE of the following)
New Zealand Passport or Birth Certificate
Australian Passport
Proof of NZ or Australian Permanent Residency
Certificate of Citizenship or letter of confirmation
Statement of Whakapapa, including date of birth countersigned by kaumatua.
3. Eligibility to study as an international student
Note: The College only accepts international students sponsored by a diocese or religious congregation
A current Student or Work Visa
Insurance documentation (Medical & Travel)
IELTS results (as proof of language proficiency)

If English, Māori or New Zealand Sign Language is not your first language you will need to supply test results from IELTS (academic).  Minimum requirement of 6.5 in IELTS with at least 6.0 in each band.
4. Official Transcripts of prior tertiary study
To Satisfy Programme Entry Requirements:
BACHELOR OF DIVINITY: Proof of University Entrance, or Official Record of your Qualification, or special admission from the Dean (e.g. mature student 21+).
GRADUATE DIPLOMA: Academic transcript as proof of degree-level qualification.
For Recognition of Prior Learning
Students who have studied at other tertiary institutions. It is your responsibility to provide your official transcript as the College cannot request records from other institutions on behalf of students.
It is also a good idea to provide an Academic Transcript when you apply if seeking credit for previous study.
Certifying your documents
We cannot process your application if the required documents have not been certified i.e. proof that a photocopy is a true copy of the original document.  (The only exception is your passport-sized photograph that does not need to be certified).
You can either:
Take the original document and a photocopy of it to a Justice of the Peace, Notary Public, Member of Parliament, a barrister or solicitor, Registrar or Deputy Registrar of the courts, or
Bring the original documents to the College and show it to either the Head of Level 7 or administration staff.    A photocopy will be made and signed by the staff member as being a true and accurate copy.
Ensure the person certifying your documents states their title, stamps and signs the photocopied document as being a true and accurate copy of the original.
If you have any questions email us on admin@ctc.ac.nz or use the contact form.
All students should read the Disclosure of Information Prior to Enrolment 2023 before you enrol.
Level 7 Programme (BDiv & Grad Dip)
New students are to contact the Dean – Dr John Evangelista – (contact form) to guide their application to enrol.
Links to the forms for enrolment into the Bachelor of Divinity or Graduate Diploma in Theology are shown below.  Here is a guide to filling these out:  How to complete application forms for BDiv or Grad DipTh
Enrol Online now or download our CTC Admission and Enrolment form
To help your choices here is this coming semester's weekly timetable
and 2023 Semester 1 papers for level 7 with Lecturers
---
Level 5 & 6 Programme (Certificate & Diploma)
Students who have previously studied either at Te Kupenga Catholic Theological College or TCI in 2021 or 2022 can use this returning students enrolment form
---
Please feel free to contact the Catholic Theological College team for more information or help in regards to enrolments.
Click on the relevant Semester below to find help with your selection of papers for Graduate Diploma and Degree programmes (L7), and for Certificate and Diploma (L 5 & 6).
You can enrol now in a Certificate, Diploma, Graduate Diploma or Degree at CTC Online or download our the CTC Admission and Enrolment form
Please feel free to contact the Catholic Theological College team for more information or help in regards to your enrolment.